Last night on a Kids Week episode of Jeopardy! one of the categories was "Boys in Ballet." Neat! The kids left it to the very end, though it turned out to be a pretty easy category. By the way I was surprised there wasn't a clue about Billy Elliot. Here are the clues and responses; test your knowledge!
Clues
$400 This stretchy one-piece garment for both sexes was named for a guy, a French acrobat
$800 In the ballet Checkmate, the red one of these gets to die an agonizing death at the hands of the black queen
$1200 Boys' classes often emphasize jumps, maybe even the difficult tour en l'air, which means this in the air
$1600 (Daily Double) A boy named Fritz breaks this title gift given to his sister Clara by Drosselmeyer
$2000 After a performance, ballerinas curtsy; men perform a small one of these equivalent gestures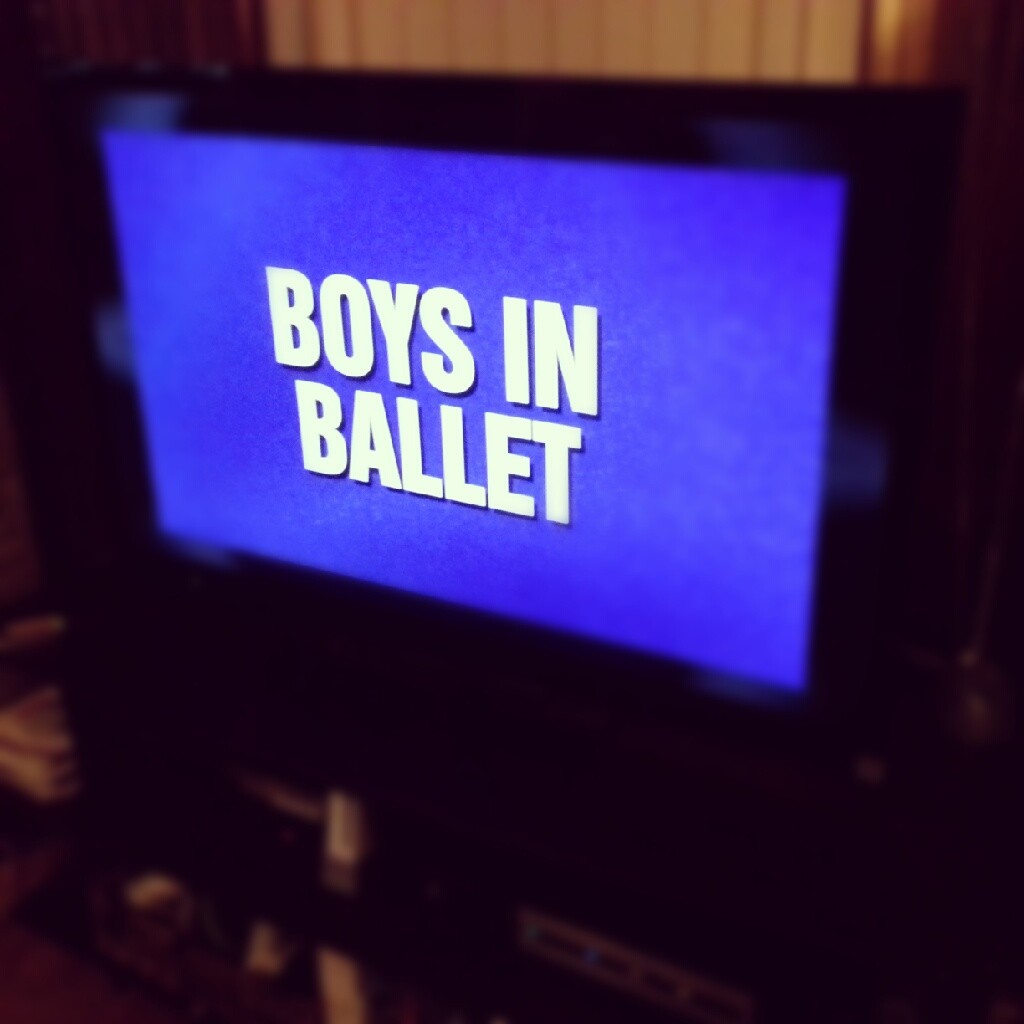 Correct responses
Leotard
King
Turn (The contestant answered twirl, which was accepted.)
The Nutcracker (The contestant–the same one who answered twirl/turn above–risked $1000, but couldn't come up with an answer.)
Bow
How'd you do?